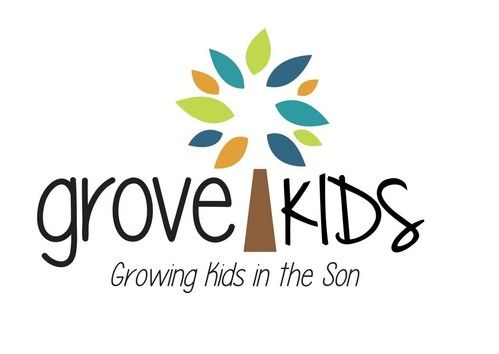 Jesus said, "Let the little children come to me..."
Grove Kids is for children infants- 6th grade and provides a fun and safe environment for kids to learn more about Jesus. Sunday school is from 9:30-10:30, and children's church is offered during the worship service at 10:50 am. Childcare in the Little Sprouts Nursery is for children 0-2 years old, and is open from 9:20 until after the service is over.
Little Sprouts Nursery provides loving care for infants 0-2 years old. From birth, these little ones are taught about Jesus and the stories of God in the Bible through a manipulatives based curriculum and engaging songs. Call numbers are assigned to each baby so parents can be alerted if they are needed.
Tree House Tots is for preschool children, ages 2-5. Their program includes solid Bible teaching, active play, Bible verse memorization and learning how to be a good friend to their peers. After Sunday school is over, Tree House Tots can stay in their classroom for the continuation of their program, while the adults are in worship. They will have free time playing in the indoor bounce house and will participate in a multi- media based worship curriculum that engages their minds, bodies and hearts.
Club House Kids is for kids in grades K-6. Sunday school hour is from 9:30-10:30 and uses an interactive curriculum that teaches God's' word in a meaningful, but fun and memorable way! Children will be picked up from their adult after Sunday school and will participate in Hope Fellowship's corporate worship time in the sanctuary before being dismissed for their own children's sermon. After the adult sermon is over, children will be picked up from the youth room.
The children will meet in their age assigned class rooms for Sunday school. We highly value teaching our little ones about Jesus Christ.
All the kids will meet in the Club House for Children's Worship. The children stay in the main service until the songs are over and then we head back for some fun lessons and crafts.
We'd love to hear from you. Fill out the form below to get started.